Technology Development & Nearshoring
We bring value to our customers with
our experience and know-how
A personalized management model adapted to your needs
The efficiency of our technological solutions, the wide experience of our teams and the success achieved with our clients have led us to become one of the references in Development and Nearshoring services in Spain.
Our Nearshoring market model
As the world becomes increasingly digitalised, many companies are striving to improve their technology systems, software and applications, data processing and storage mechanisms to drive forward their success. The demand for technology talent has risen to levels that make it difficult, expensive and time-consuming to attract and retain the right people for the job. Technology projects are failing due to lack of the right people being staffed and the increasing complexity of these projects further adds to the problem. To find the right talent, companies are looking overseas to outsourcing as a solution. Whilst offshoring is a method of outsourcing that is still popular, the alternative, nearshoring projects closer to home, is gaining traction.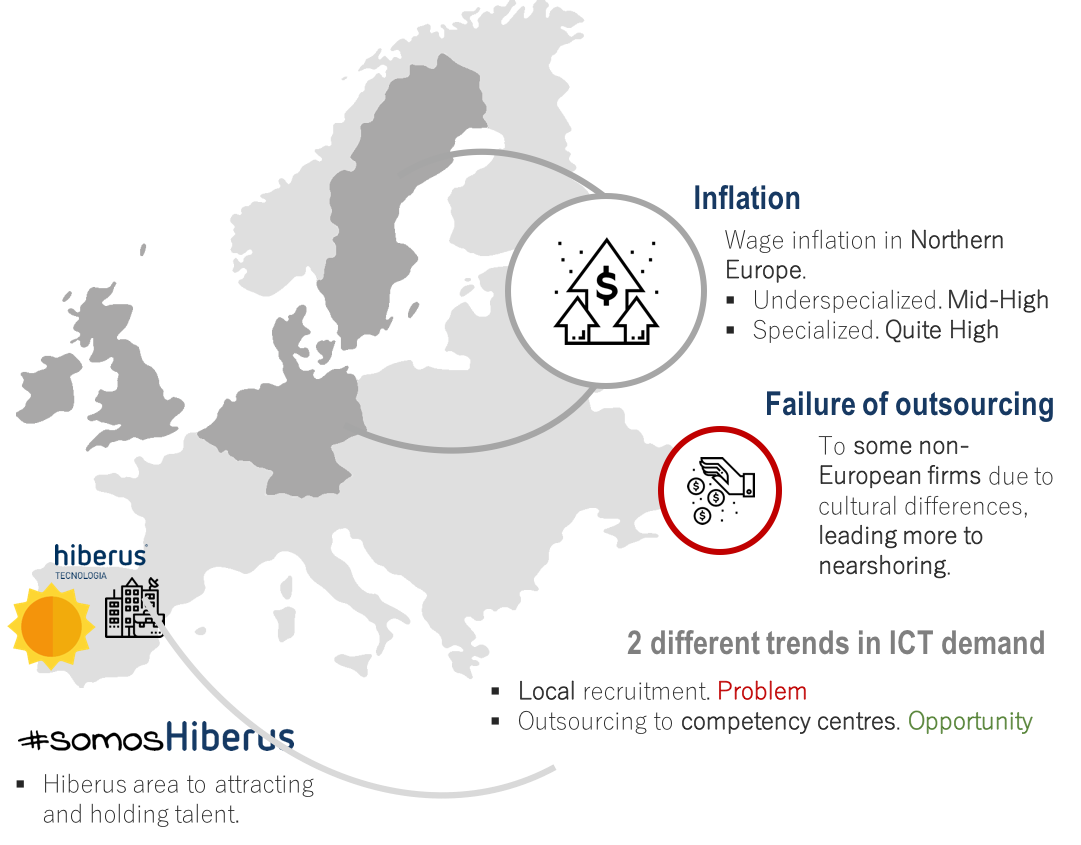 They already trust us 

How do we do it? 
At Hiberus, we know that there are challenges in nearshoring, we have been doing this a long time and have seen them all. Fears such as the impact on quality of output, dependency on external provider, loss of control, loss of knowledge and loss of confidentiality are all things we understand our clients have concerns with before using our services.
Our Methodology
Our existing clients are comfortably and securely using our services and becoming more capable and hence competitive with technology, without realising these fears.
Some of the clients we have worked for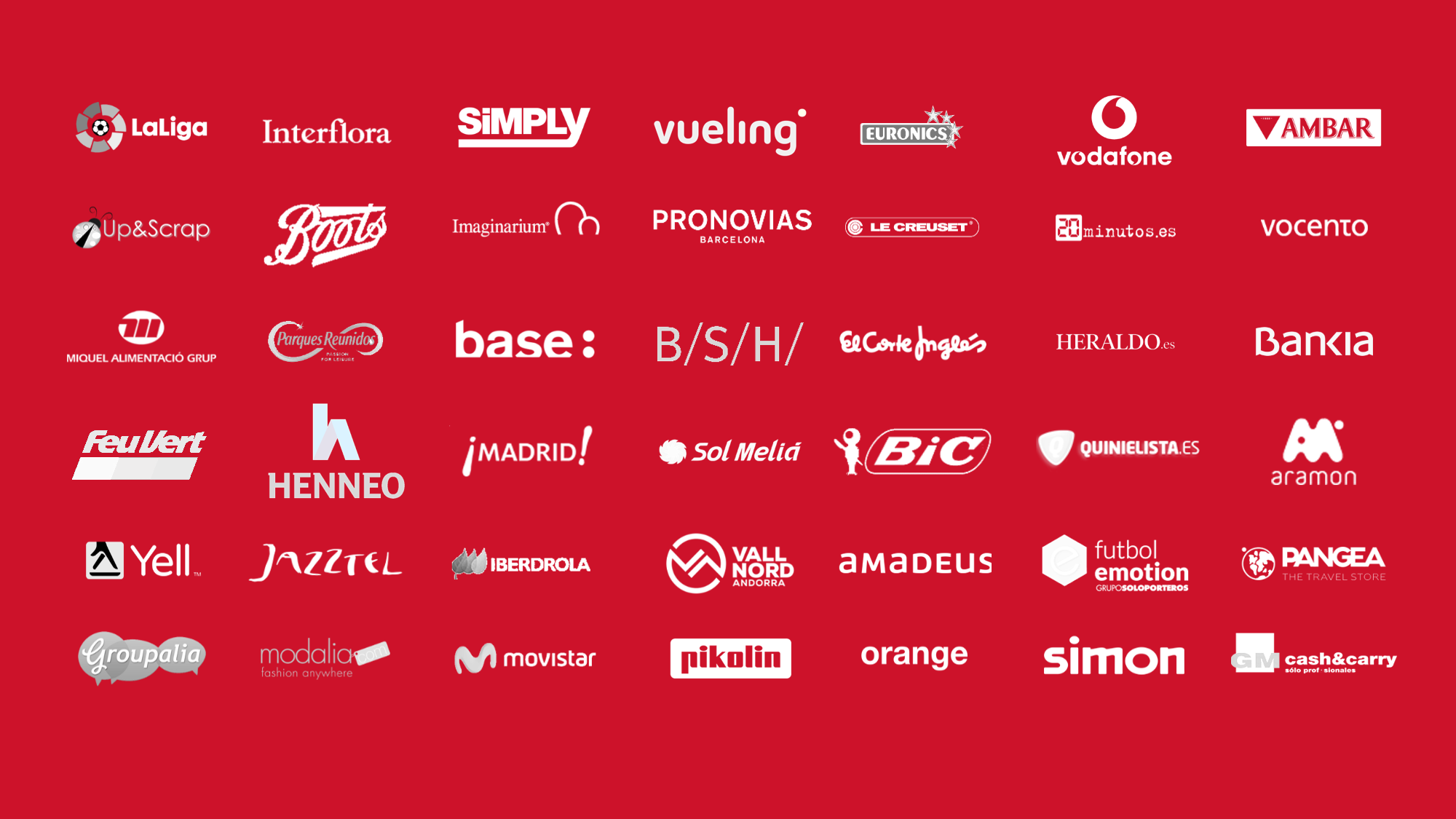 What solutions do we offer?
We solve clients challenges everyday by building and running first-class teams of technologists to continuously deliver quality and innovation from Nearshore. Our consultants, engineers and managers set up your projects, develop the best technology solutions used by global businesses, and support software and systems post-implementation for full-life cycle peace of mind.

Focus on core business
We allow companies to focus on their core business and invest their time and resources in their core competencies.

Risk Reduction
Risk is transferred to technology companies with in-depth knowledge of the industry

Access to innovation and best practices
Our outsourcing is based on practices in the application of information and knowledge technologies
 

Start up projects rapidly
Our experience in starting new projects quickly allows our clients to be more agile and reduce their time-to-market

Cost optimisation
We provide companies with qualified personnel at an unbeatable cost in the market and also with extensive professional experience in the technology sector

Focus on internal talent 
We allow us to focus the talent and capabilities of our clients' internal staff on the core business of their company

Competitiveness, efficiency and flexibility
Qualified human resources, which translates into increased competitiveness

Control and reduce IT costs
We ensure the optimal management and maintenance of our clients' technological resources, facilitating the control of their IT costs
Our method of operation in Nearshoring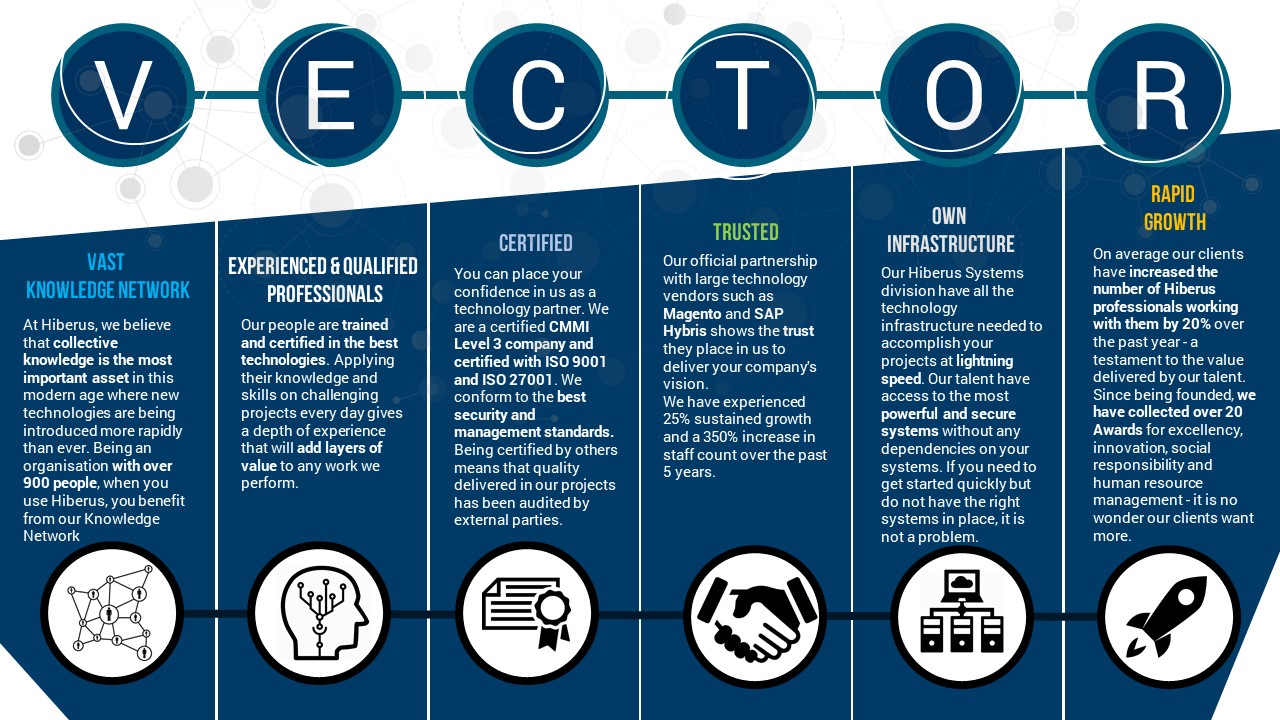 Our Development & Nearshoring keys of success

Talent
People and talent management as the key element of our outsouricng service

Application Management System  
We create services that guarantee our clients' operational objectives 

Business Process Operations 
We assume functions of organizations outsourcing their processes to maximize business value