WELCOME TO HIBERUS ECOSYSTEM
We create spaces that inspire our teams and create synergies with the technological
OUR SPACES INSPIRE TO CREATE
When we formed Hiberus, we intended to create more than just a company that served its customers, we wanted to develop a community that revolutionized the world of technology.
When you join Hiberus you become a part of a group that is rethinking work, business relationships, growth, and training.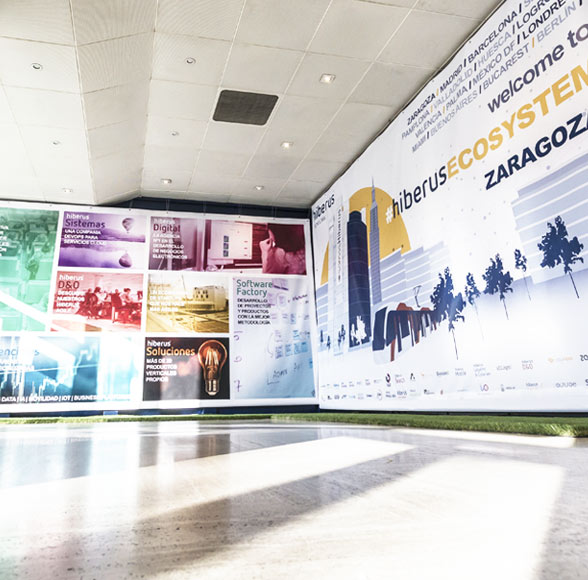 Our Headquarters
Hiberus is currently one of the 10 largest technological companies in Spain and home to more than 2,300 employees.
In 2022 we have invoiced more than 100 million euros and we have more than 29 locations globally, although it should be noted that our headquarters is in Zaragoza.
We have +42 areas of expertise and 29 affiliates.
Hiberus Ecosystem
We show you what it's like to work at Hiberus every day.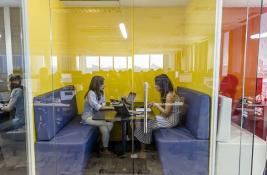 Work
Workspaces that allow us to collaborate comfortably with our colleagues and customers.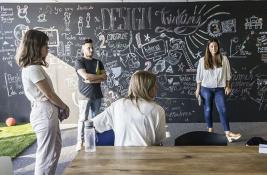 Communicate
Our common spaces and offices are perfect for meetings with teammates.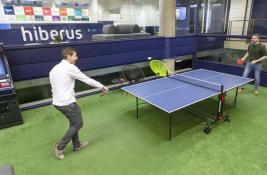 Enjoy
Hiberus Ecosystem has all kinds of nooks with ping pong, table football or billiard tables.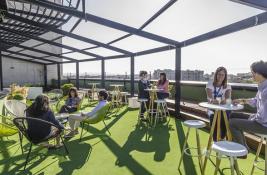 Chill out
Our rest spaces are perfect to team meetings or coffee breaks with coworkers.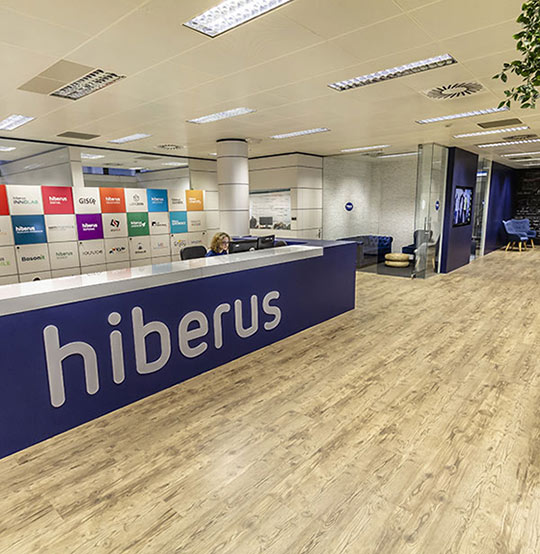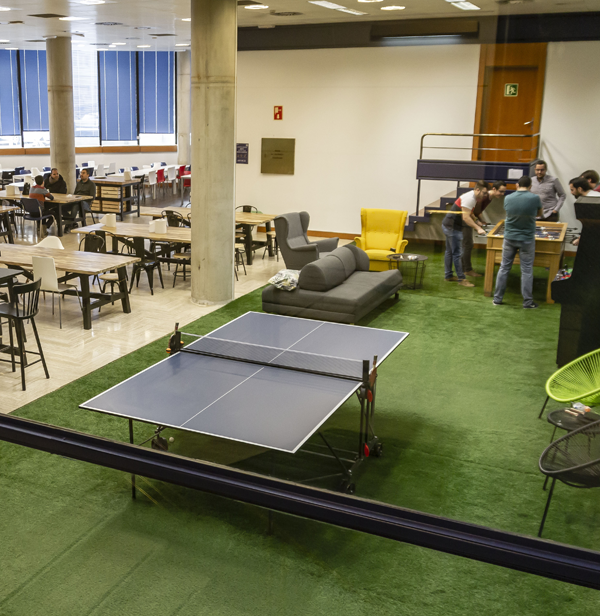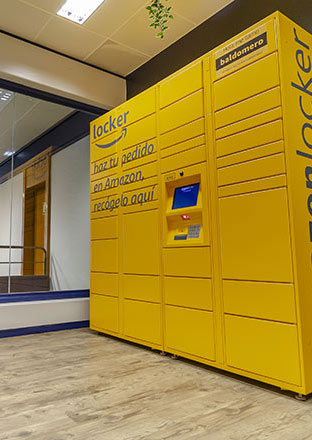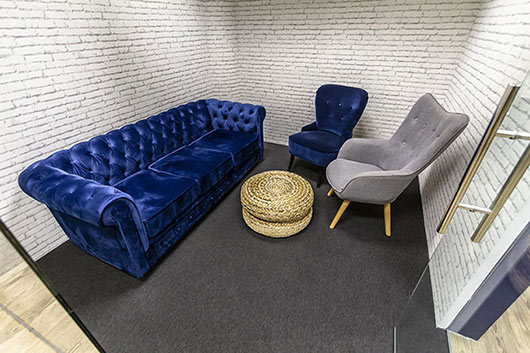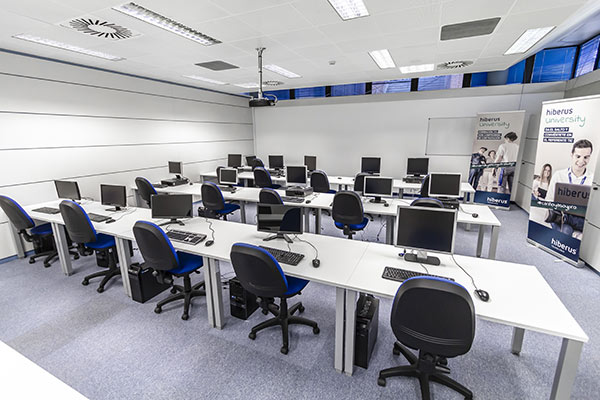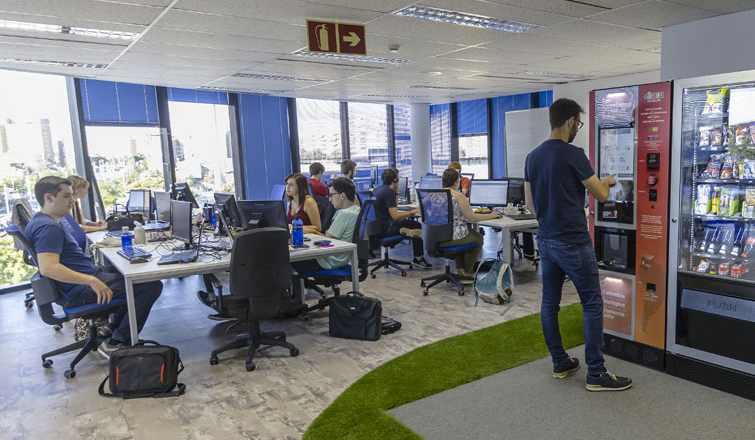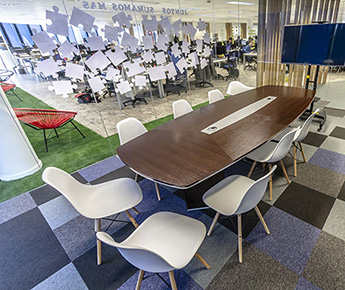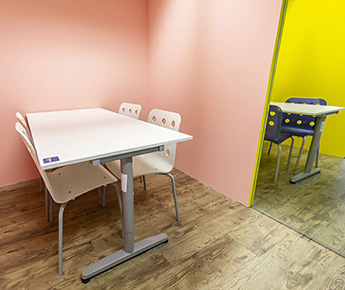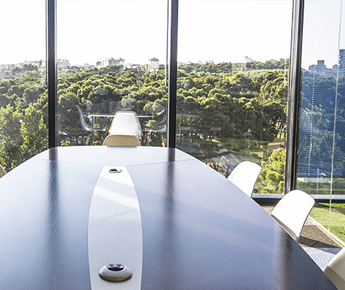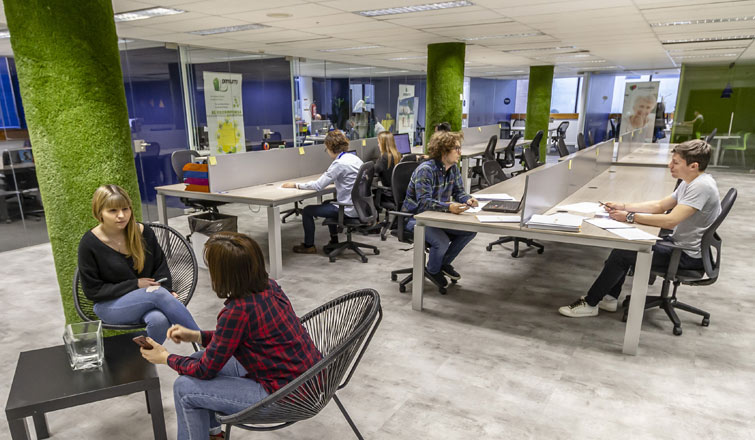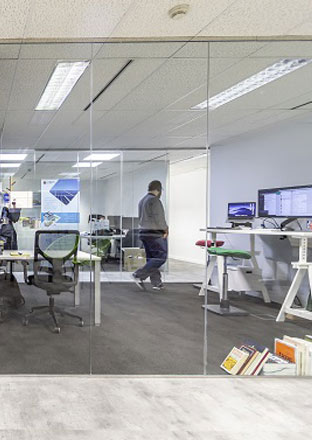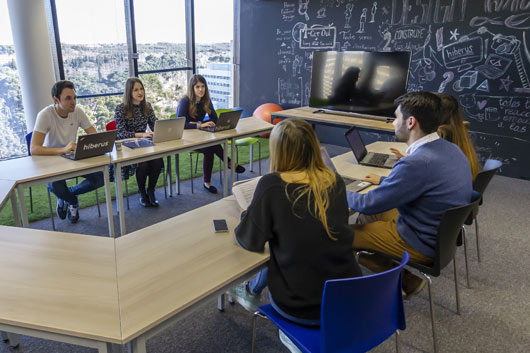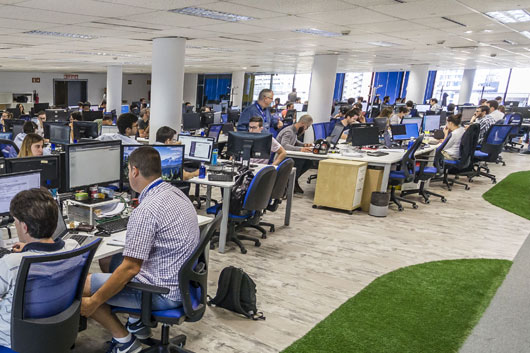 GETTING CLOSE
You can discover more about the latest news and events in Hiberus by following us on social media.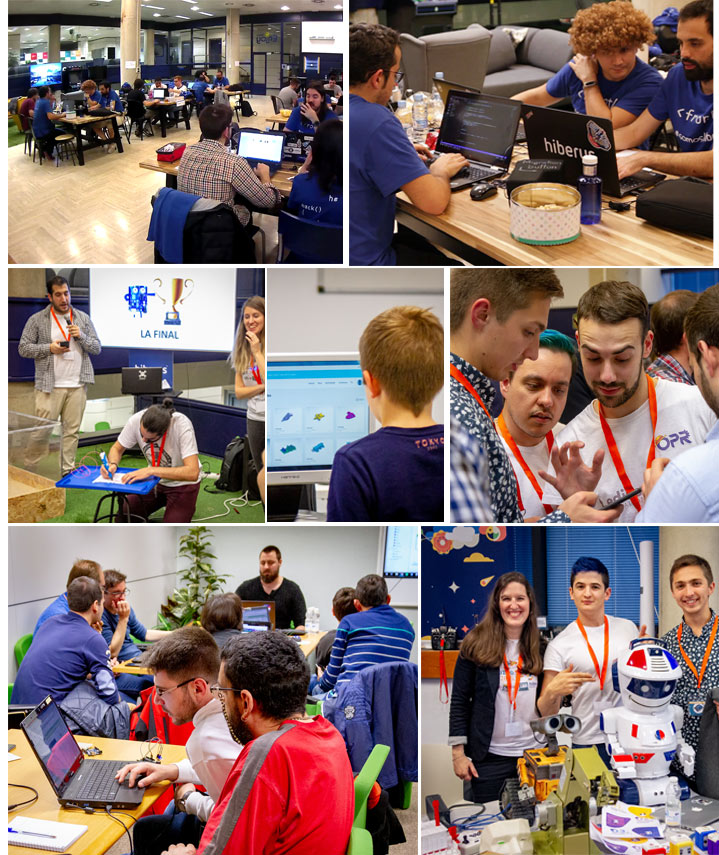 WE CREATE AN ICT COMMUNITY
We aim to network with the brightest minds and promote technical events in our community. That's why we welcome local innovators, programs and events into our facilities and foster community relationships.
We offer a dynamic and unique space in the heart of Zaragoza and as well as the support you need to boost your event.
Send us an email with your idea!
WOULD YOU LIKE TO KNOW MORE?
Leave us your details and we'll contact you.