Ovvoe
Save costs through IP-telephony
In addition Hiberus includes a holistic solution with software and hardware

More than 5.000 working phone extensions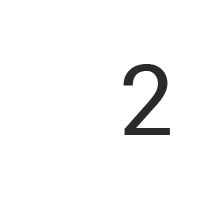 400 simultaneous calls, in average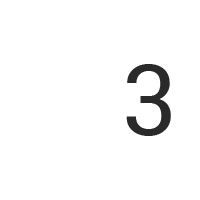 1.762.000 minutos mensuales en llamadas
Virtual telephone switchboard, IP operator, Asterisk: OVVOE
Ovvoe is an IP-Voice system that allows companies have an advanced communications system in a centralised way. In addition, additional services can be implemented to satisfy company's needs.
What stands out?
Ovvoe is integrated as an independent data centre that provides access to international communication operators. This system provides large economic savings in relation to market fees. Telephony costs can be reduced up to 60%.
Calls between companies are completely free, not only national calls but also those with IP-Voice systems. Ovvoe has a flat monthly cost, so companies can budget telephony costs in an easier way.
Main Characteristics
Advanced Telephony IP Systems
Based on IP Multioperation and SIP (Session Initiation Protocol)
Connexion with every network
Mobility Solution (Mobile PBX)
Virtual telephone switchboard (Hosted PBX)
On-net and Off-Net traffic
Unlimited use
On-demand Service
On site Solution (Ovvoe in a box)
Self-management WEB interface
Services
Ovvoe Trunk
It will allow you connect your telephone switchboard with conventional and IP-voice systems. There is no need for voice circuit maintenance, and you will be able to contract lower tariffs and access Ovvoe features.
Ovvoe Hosted
The only virtual telephone switchboard that can be shared by all your offices. Physical switchboards will not be needed anymore, and maintenance costs will disappear, thus your company can increase its productivity and flexibility thanks to IP-telephony.
Calls between offices is completely free thanks to Hosted PBX. It will allow you reduce your maintenance costs and increase flexibility. Ovvoe offers advanced features to increase productivity with very competitive cost.
Ovvoe in a box
Ovvoe Mobile will use the most suitable and economic technology. No matter where you are, you will have access to mobile services even at zero cost.
Advantages for our clients
Implement
A modern telephony system.
Integrate added value applications in you telephony system.
Mantener
A high performance telephony switchboard
Manage
Your switchboard software in and easy and centralised way.
Save cost
Up to 50% in maintenance and telephony..
Discover how we can help you
ANY QUESTIONS?
Discover how we can help you
and get the most out of your business
WANT TO KNOW OUR SERVICES?
Contact us and discover how we can
help you to achieve your business goals