Why Hiberus?
Discover the way you can develop your professional career
You will be working 30% of your time
Why not enjoying it?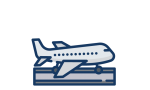 First Job
If you are finishing your studies and you are looking for a dynamic and innovative job to start your career. Hiberus gives you the chance to grow professionally in a company concerned with young people.
Professionals
To keep on growing we need the best team. If you want a change in your career, Hiberus offers you the chance of enjoying your profession with the best team.
Internships
If you are interested in taking part in some of our teams and you think that our experience can promote your career, Hiberus has an internship program to give a first chance to talented young people.
10 reasons to work with us
1. Reliability and Security
2. Young people and great work environment
4. A solid business project with great future ahead
6. Committed with society
10. Commitment with our employees
WANT TO KNOW OUR SERVICES?
Contact us and discover how we can help you to achieve your business goals