Nearshore Outsourcing
We bring value to our customers with our experience and know-how
OUTSOURCING: IT INNOVATION FOR ORGANIZATIONS
The externalization of Information Technology services (also called technological outsourcing) consists of delegating the management of the IT area to an external provider
It is more and more common that companies delegate certain tasks to specialized teams due to the need to cover and face innovations, cost reductions and the improvement of the quality of services. The growth of the technology sector has no end, which leads to a growth of the outsourcing and the creation of flexible models that are adapted to the needs of each company.
After 15 years of experience and 1000+ managed applications, Hiberus Tecnología is one of the key players in technological outsourcing services in Spain and the North of Europe.
Key factors of IT outsourcing Growing demand in private companie
To face innovations in the sector, cost reductions and improvement of quality. High Costs
Due to the shortages, when they do find the right people, the cost to nurture, maintain and retain them is extremely high. Inflexilibity
Employment contracts make it difficult to vary the spend on technology expertise depending on the current demand of the business
Nearshoring alternatives
There are differences between operating nearshore and further away i.e. Offshore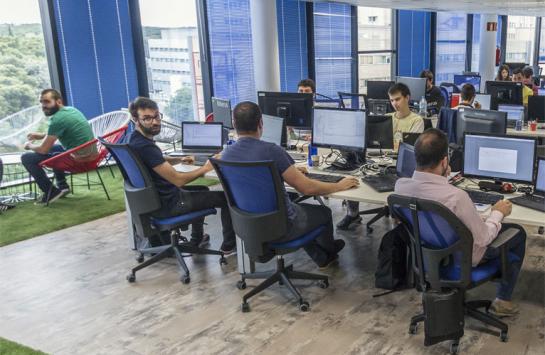 UK Nearshoring
Same Time Zone
Similar culture/language
Mid resource costs
High technology specialism
Best for complex technology projects
Countries like Spain, Ukraine, Poland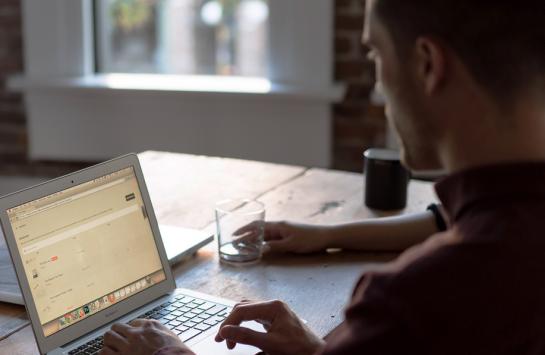 UK Offshoring
Different Time Zone
Difference in culture
Low resource costs
Low technology specialisms
Best for limited budgets
Countries like India, Philippines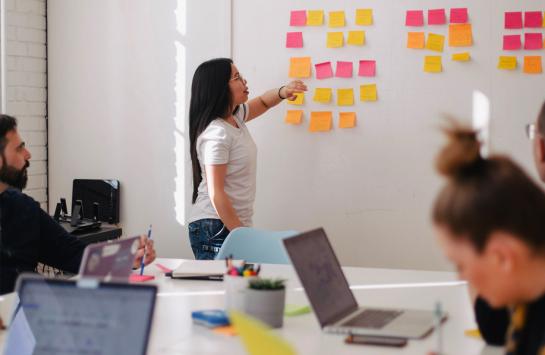 UK Onshoring
Same Time Zone
Same culture
High resource costs
High technology specialism
For large budget complexity projects
United Kingdom Only
Nearshoring is the perfect balance of cost and quality
Nearshore to Spain
As today, the attraction of IT profiles is becoming more and more difficult, many companies rely on nearshoring services to bridge the gap and boost their projects.
Hiberus is your perfect partner because of our range of areas of competence and the pool of 2000+ IT deep-skilled professionals.

The Value of Hiberus
Access to external talent pools and the ability to scale flexibly are crucial for businesses that want to innovate and succeed with their software products. Even if your project roadmap is "super clear" and your team are superstars, extra development capabilities will help you reach your milestones faster.
Since 2004, Hiberus has helped businesses in Europe build their software development teams with top IT talent. Thanks to an internal pool of 1000 tech specialists and a strong employer brand, we find the right specialists to boost your project with ease. 
 
We attract the best IT talent in emerging technologies
Large development centres in Spain
Rapid & flexible IT staff augmentation - upscale or scale down
Team integrates seamlessly at any stage of your SDLC
We meet any gap in your skillset
Decades of knowledge and experience in multiple technologies and domains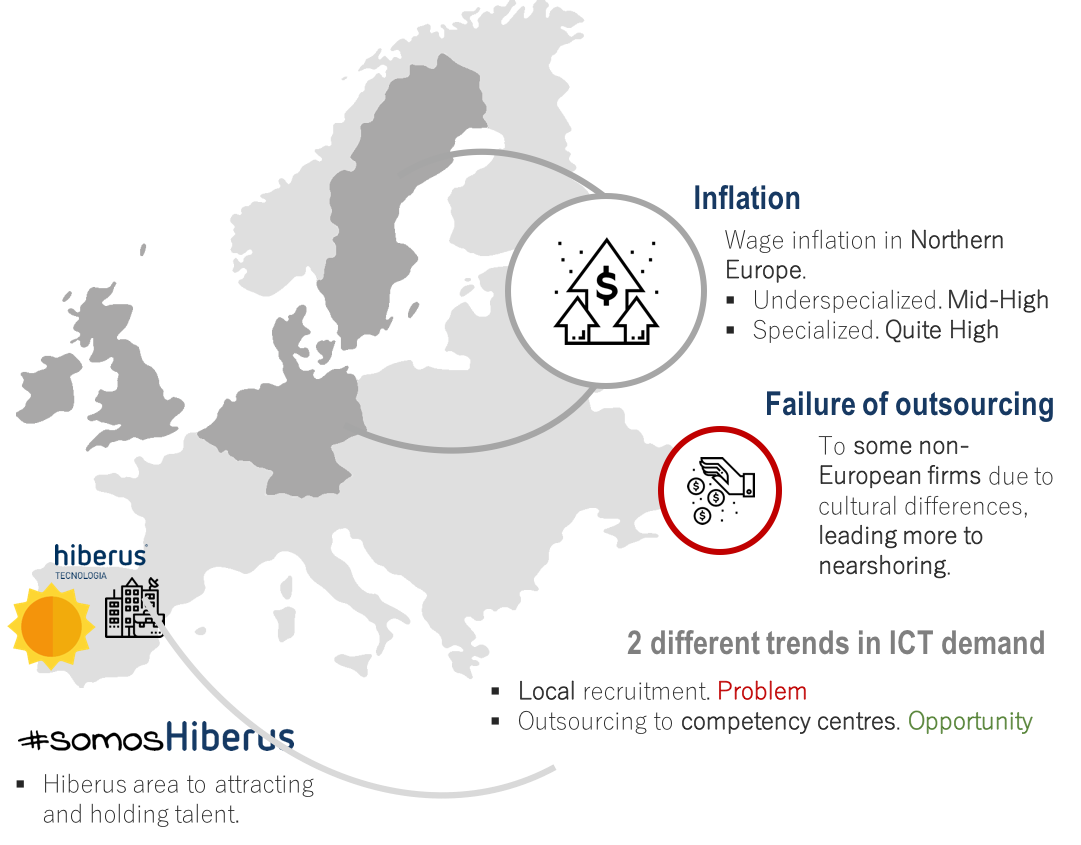 They already trust us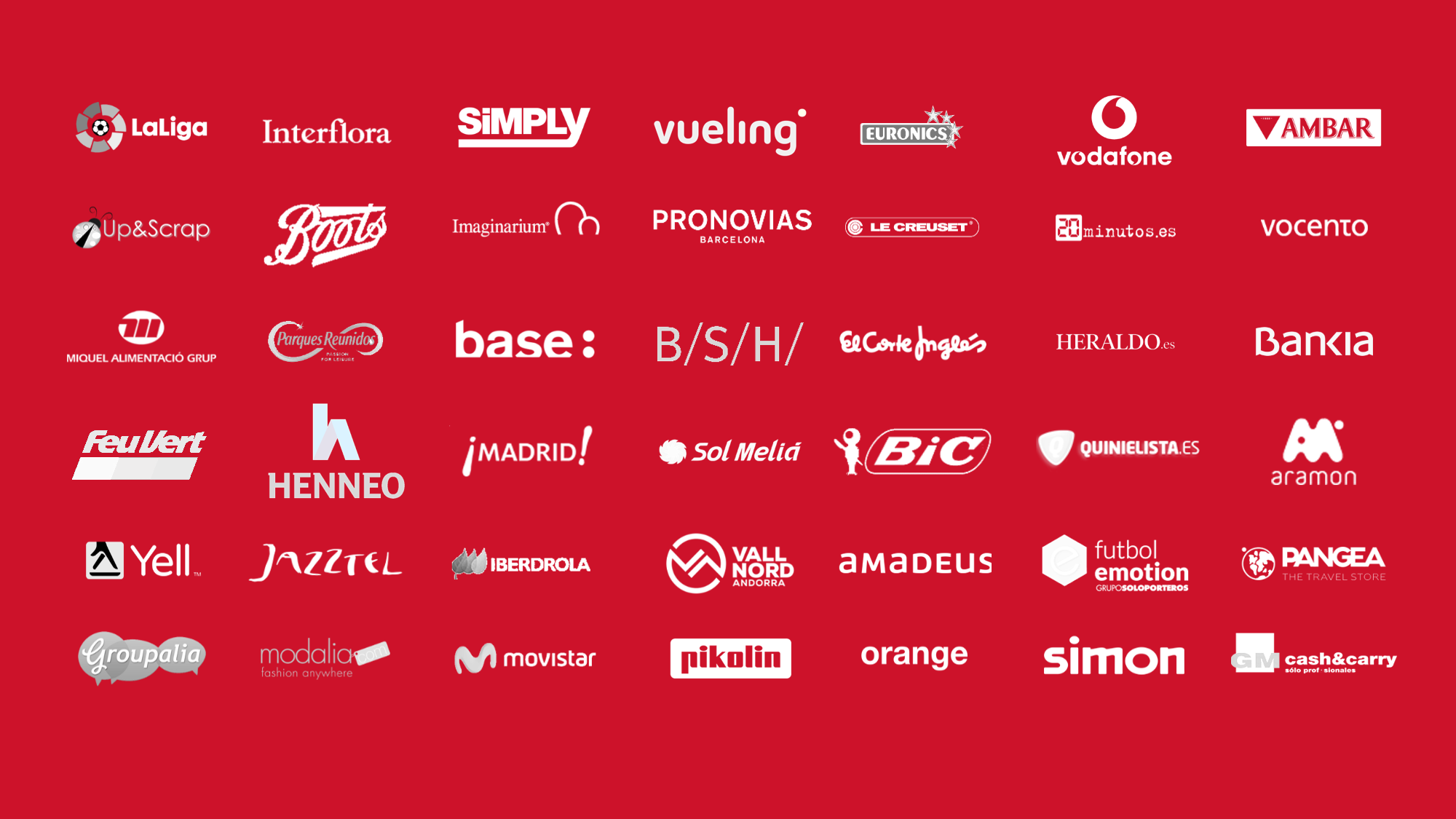 How can Hiberus help? 
Get in touch with us today to see how we can help you build an incredible nearshore operations.