Hiberus Media Labs Technical Manager
Specialists in digital content management.
Hiberus Tecnología, specialised in business and technology consulting
Hiberus Tecnología is part of one of the most important ICT groups in Spain, Henneo, with more than 2000 professionals and over 120M turnover.
We require a Technical Manager for our subsidiary Hiberus Media Labs.

Contract

Working hours

Sector

Salary
Our Xalok product is a content management system (CMS) created by digital media experts to facilitate the publication and management of newspapers and digital media.
Xalok allows you to manage a digital newspaper in the most flexible way. Focused by and for journalists. The control of the covers and the visualization of the content are exclusively in the hands of the person in charge of the content, who decides on the form of presentation of the information, according to his criterion. The CMS allows you to edit content in text and audiovisual form efficiently. It has all the tools to publish and share information directly, through search engines and social networks.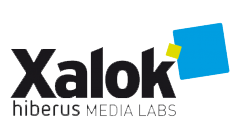 Functions:
Work with the company's Backend and Frontend team to scale and optimize our CMS Xalok.
Make the technical decisions of the company.
Manage the development team, as well as participate in the selection of new developers.
Manage the taking of technical requirements, as well as the functional part of new projects.
Take leadership on the technical side and take responsibility for establishing implementation with clients.
Monitor quality standards.
Ensure the link between business and technology in an efficient and logical way.

You're proactive.

You are a crack at the web world.

You're on top of the latest technology trends.

You would like to work in the technical management of your own product.

You want to work in an office with a very close environment.

You like to be important in the company where you work.
We're waiting for you!
Join a company where YOU place value on it. A company where you can work on a disruptive project with the latest technologies, enjoy benefits such as flexible hours, continuous training, excellent offices... In addition to economic conditions according to your abilities and experience.
Requirements
Communication skills to mediate between development and infrastructure teams.
Excellent predisposition for international and multicultural teamwork.
Knowledge and experience as technical manager in Back-end (Application development in PHP Symfony, v4.x preferably) and Front-end (Angular 2+, JavaScript, jQuery, responsive design, CSS3, Sass, HTML5...).
Experience in high traffic web services and knowledge in performance: techniques and tools to optimize websites with high traffic.
Knowledge and experience in creating development/test environments with Vagrant/Docker.
Knowledge and experience with Chef, Puppet or OpenStack.
Knowledge and experience in Cache Management: Redis, Memcached.
Knowledge and experience in ElasticSearch.
Knowledge and experience in integration management tools: Jenkins, Maven, Apache Ant.
Knowledge and experience in version control: Git, Subversion.
Knowledge and experience with AWS or another cloud solution.
Nice to have:
StartUp mentality.
A person capable of solving problems quickly.
Experience in Agile environments.