Hermes e-Media
Online sales and media advertising
An adaptable platform that is able to manage several multi-channel portals.
Customized Payment methods according to commercial criteria: credit, card, paypal, SMS ...
Low implementation costs.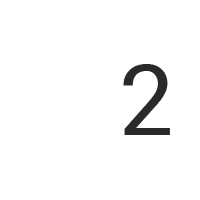 Easy integration within traditional processes (online sale, mixed sale).
Implementation of any kind of product.
Hermes E-Media
Hermes allows you to quickly build multiple sales platforms based on: advertising, promotions, subscriber, portals, clubs of specific products, etc ...
Its flexibility allows you to implement any commercial flow accurately. It is based on parameterization and integration with traditional systems. It also offers packages and products in a simple way.
Traditional businesses are not enough. It is time for imaginative solutions and continuous adaptation: Internet
It also has a powerful CMS to generate content that makes you different from traditional ecommerce products. It will allow to build more attractive promotions ,landings, campaigns, etc ... and they can be published in any channel (internet, mobile, ioS ​​and Android applications ... ).
Full coverage of processes related with:
Sales, commercial, administrative, financial integration, product catalog management, customer management, payment methods, etc.
Multi-portal management
Both general and vertical. Defining portals with their own entity, vertical portals for a typology of classified, general portals, selling markets, etc ...
Generate feeds for other portals
Based on business criteria, as well as automatic third party feeding from different sources.
Complete integration with paper platforms
In order to offer multichannel classified ads service.
SEO
Parameterization and SEO positioning.
ANY QUESTIONS?
Discover how we can help you
and get the most out of your business
WANT TO KNOW OUR SERVICES?
Contact us and discover how we can
help you to achieve your business goals